Special occasions deserve a special gift. Your wedding anniversary, your best friend's birthday, your daughter's wedding – these are days that are so special to a person and their loved ones. On these occasions, you want to offer a personal and thoughtful gift.
Envelopes with money, gift cards, or a bottle of wine can show a lack of connection with the person you're celebrating the special day with. Everybody appreciates it when the loved one they invited to their special day has put some effort into the gift. Your wife will love the ingenuity, your daughter the thought, your friend the effort of coming up with a personalized gift.
A great idea for a gift is personalized jewelry. The recipient is always surprised and will appreciate the personal touch and effort you put into the gift. Everyone will want to know where you got that beautiful necklace and it will be worn with joy.
Personalized jewelry in names and words
The name of the birthday girl, the names of the wedding couple, the name of the baby, a word like 'love'; there are so many possibilities! Personalized jewelry can be made from many materials, like gold, silver, or synthetic material.
At Twine jewelry (www.twine.jewelry) for example, you can order personalized jewelry with one or two names or words, in gold, brass, or silver, or choose from many colors.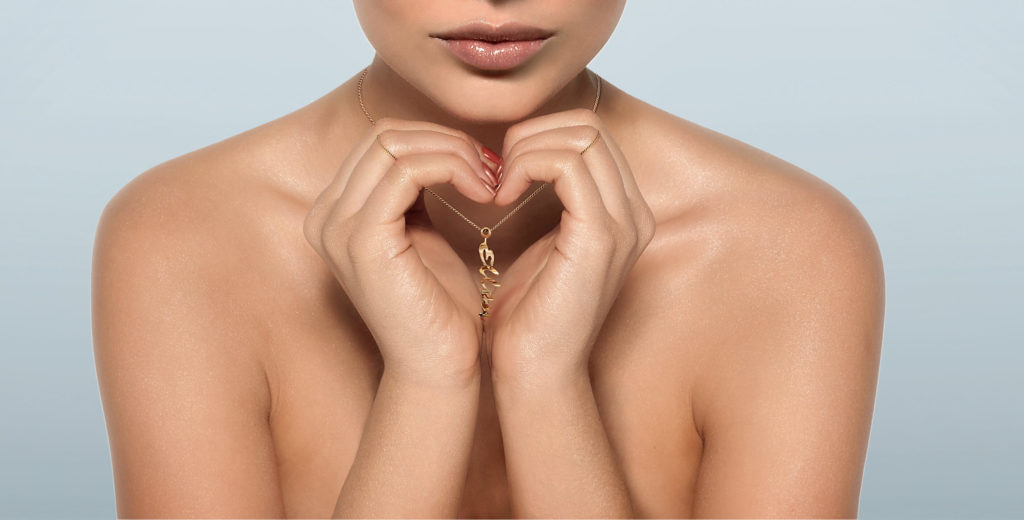 Materials
When only gold is good enough for the person or occasion, you can choose from yellow or white gold, 14 or 18 karats. Brass has the same look as gold but is great for a smaller budget. Silver is subtle and goes with everything. Do you want to go for a more playful look? Then choose from one of the many colors. There is something fitting for every budget.
All pendants come with a matching chain and are presented in a beautiful, stylish jewelry box.
Not only a gift for a special friend, but for everyone
Personalized jewelry isn't just a great gift for that special friend who just had a baby, or your daughter who is getting married, but also for yourself. Have you lost that special person, or are you married to your soul mate? Then combine your names and carry them with you forever. Is a specific date special to you, for example, your wedding date or the day your son was born? Carry that date with you, captured in a beautiful, personalized pendant.
Do you have a special occasion coming up? Then look at the Twine Jewelry website now to choose your personalized jewelry and get ready to dazzle.